Experience the texture and taste of our fine, freshly-made Warabi-mochi.
*We start preparing Warabi-mochi upon every order.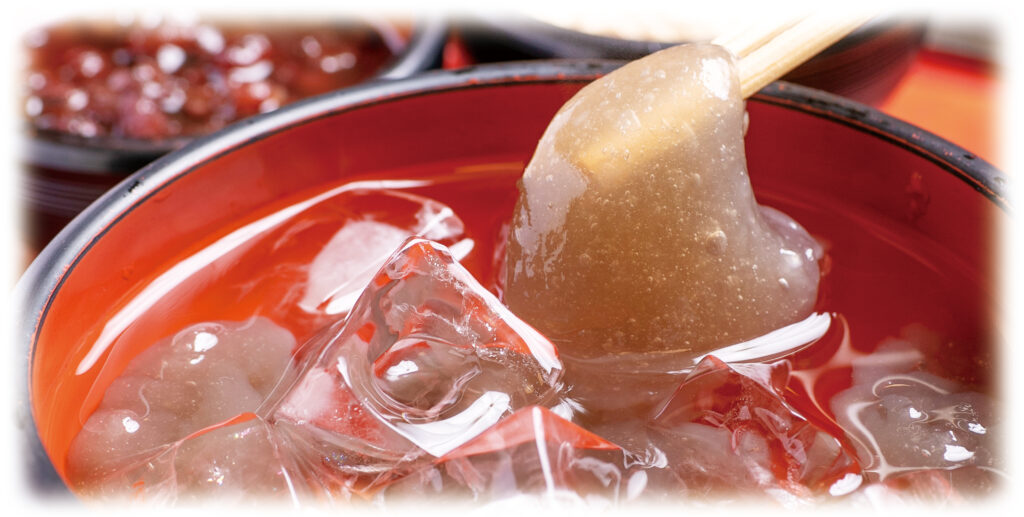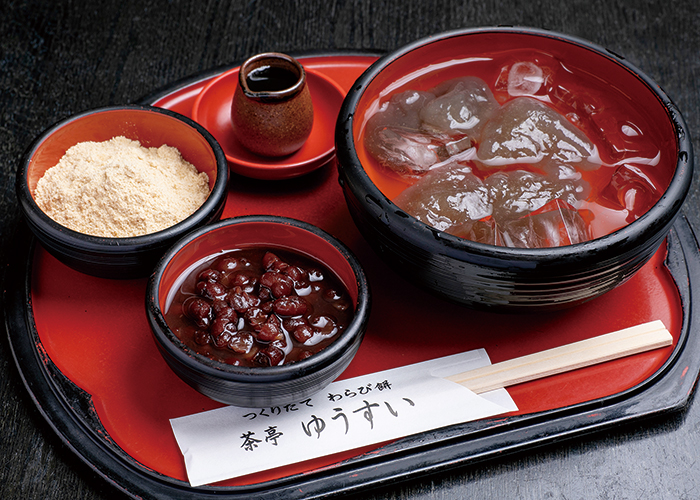 ●Yusui's Freshly-made Warabi-mochi
Freshly-made Warabi-mochi is warm and is served in icy water.  Taste them warm first, then chilled later – enjoy Warabi-mochi with difference.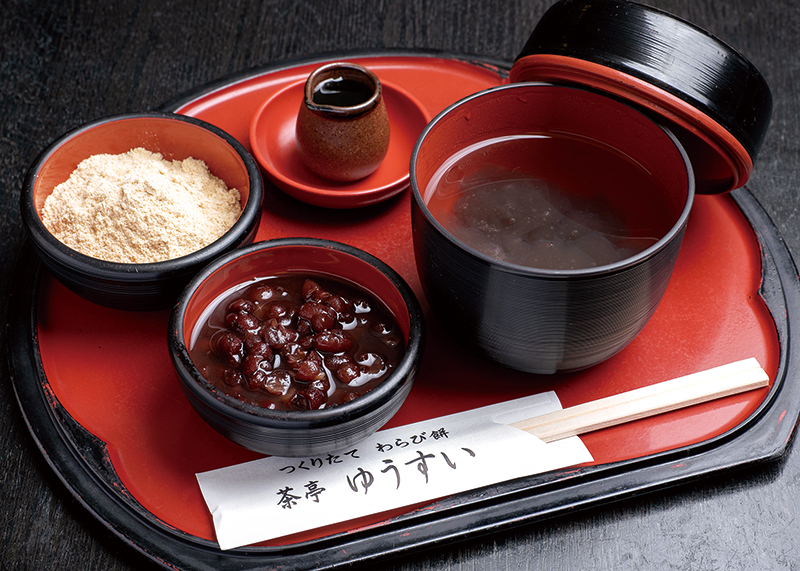 ●Yusui's Fresh Warm Warabi-mochi
Warabi-mochi is served in warm water.  Enjoy warm Warabi-mochi even until the last piece.
●With Kinako & Kuro-mitsu
●Kinako & Anko & Kuromitsu
*Try it with Kinako (soy bean powder), Anko (sweet red bean jam) or Kuro-mitsu (brown sugar syrup).
*Prices include tax.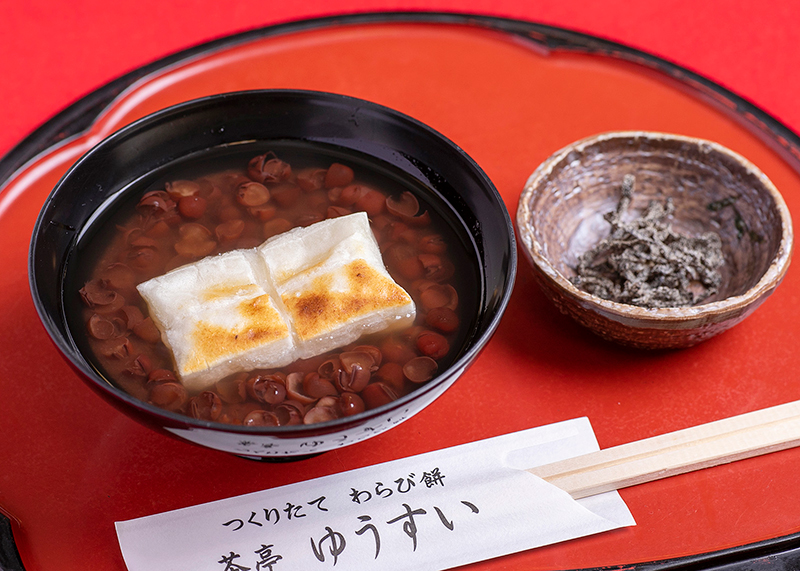 Using Japanese red beans.
Zenzai (sweet red bean soup)
Cold Zenzai(summer special)
Plateful 1100yen (tax incl.)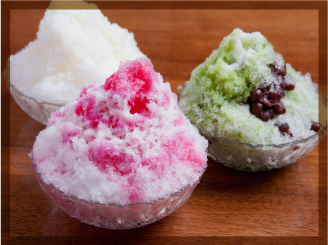 Using Japanese red beans.
Strawberry / Strawberry with Milk / Milk / Sugar Syrup
660yen each (tax incl.)
Kintoki / Kintoki Milk / Matcha Kintoki / Matcha Milk
770 yen each (tax incl.)
Matcha Milk Kintoki
880 yen each (tax incl.)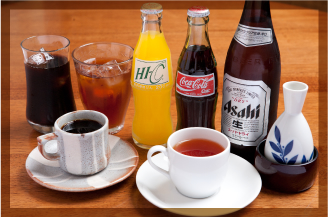 *Hot coffee and hot tea are available for take away.
◆Alcohol-free beer (small bottle)
*Prices include tax.
*Contents of menu may be changed without notice.
Coffee, tea, and soft drinks (excluding alcohol) can be set for 330 yen on all menus.
*Please order one per person (excluding children and those who need assistance)